Win your wish to reunite your family this Christmas
Bluebridge wants to help you bring your family together for the holidays. Enter now and be in to win a return trip on Bluebridge valued at over $648 and a whopping $500 free fuel.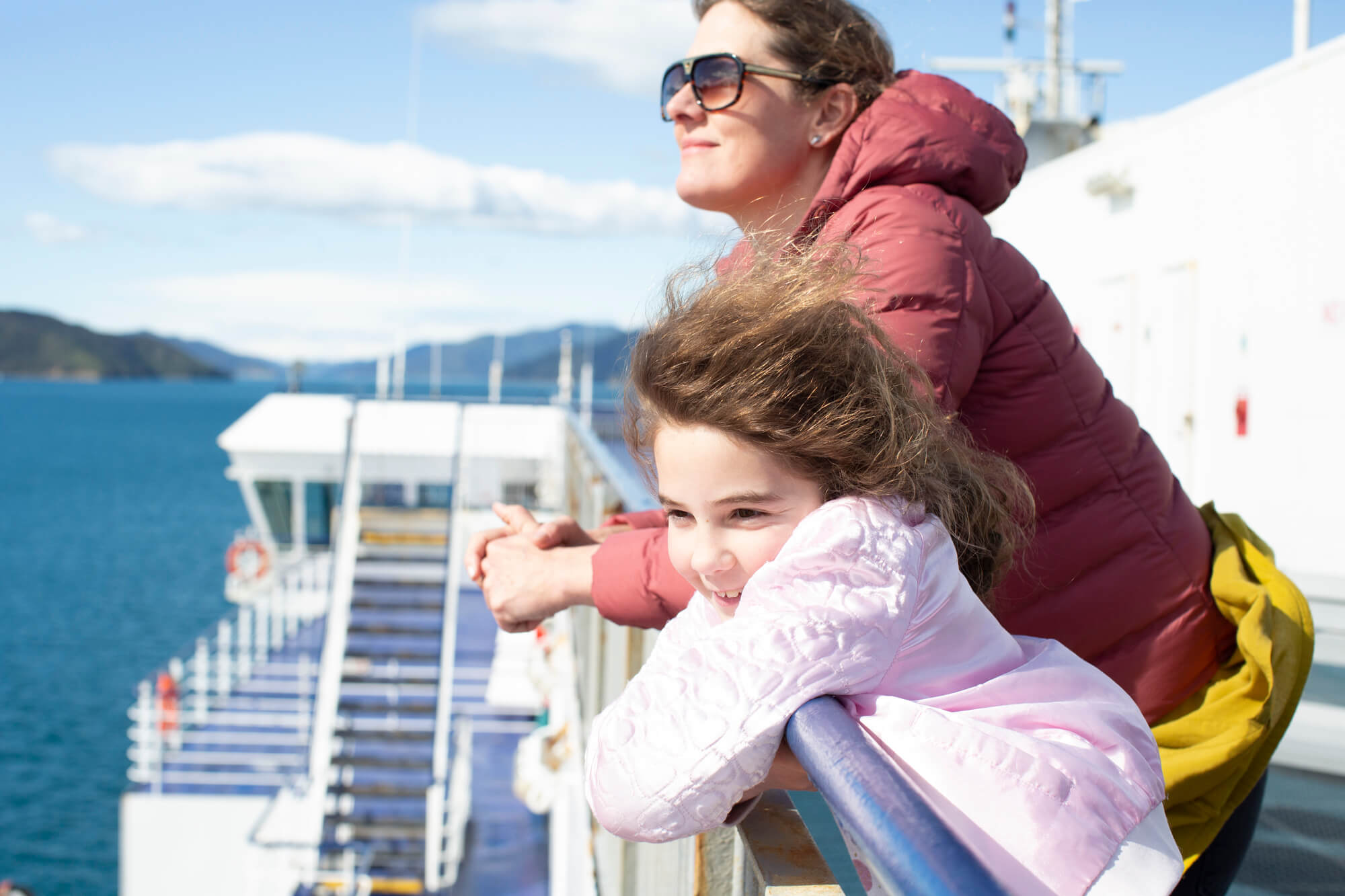 Is there someone you'd love to spend Christmas with across Cook Strait?
Bluebridge Cook Strait Ferries would love to help you spend time with your loved ones this Christmas. We know how precious family time is.
So we're giving you a chance to win a return trip on Bluebridge for up to six people and your vehicle. Plus we'll throw in a $500 fuel voucher to help get you there and back!

Whether it's to see a grandchild you haven't met, or maybe you're craving your Grandma's family famous pav, we'll help bridge the gap and reunite your family this summer.

Simply complete the form below and tell us about your family across Cook Strait that you'd like to be reunited with for Christmas and why.
Enter by 8 December 2019.
Terms and Conditions:
The prize draw runs from 12 November to 8 December 2019.
To enter compete the entry form below. By entering you agree to be bound by and comply with these terms and conditions.
This competition is open to everyone. Only one entry per person is allowed. Employees and contractors of StraitNZ and their immediate families, and employees of StraitNZ agencies are ineligible to enter.
One winner will be selected through a random draw on 9 December 2019.
The prize includes:
Return trip on Bluebridge for two adults/seniors and up to four infants/children plus one car/4x4/ute/van or motorcycle, valued from $648. The vehicle must be a maximum length of 5.5m. Valid for travel by 6 December 2020. Preferred sailing time and date subject to availability. If the winner has less than six people travelling in the booking, they won't receive a voucher for the remaining prize value.
$500 Z fuel gift card valid for two years.
We'll let the winner know by replying to their comment on our Facebook post by 11 December 2019. If the winner has already booked a trip with Bluebridge for the period the prize is valid for, Bluebridge will give them the cost of that trip back up to the value of the prize. If the cost of that travel is less, thr winner won't receive a voucher for the remaining prize value. Bluebridge will ask the winner for their postal address and email so we can mail them their prize. If we don't hear back from the winner by 13 December 2019 we reserve the right to choose a replacement winner. Decisions in relation to this competition are final and no correspondence will be entered into.
We reserve the right to use the prize winner's name and photograph for publicity purposes. By entering you agree to provide Bluebridge with photos of your trip on Bluebridge and at least one photo of you being reunited with your family. You agree to Bluebridge using those photos for publicity purposes.
You acknowledge that this competition is run by Bluebridge and not Facebook. You agree to release Facebook from any claim or liability in relation to this competition.
We reserve the right to cancel or extend this competition at any time by posting a notice on our Facebook wall.
When collecting personal information Bluebridge complies with the Privacy Act 1993.