Go Bluebridge for the best value Cook Strait ferry fares
When Bluebridge's first ship, the MV Santa Regina, set sail on her maiden voyage across Cook Strait in early 2002, NZMCA members were there among the very first passengers – and you've been with us ever since. For more than 15 years, we've ferried motorhomes, caravans, 5th wheelers and the intrepid Kiwis who drive them from downtown Wellington to Picton (and back) 50 times a week.
Save heaps on Bluebridge
The first to offer NZMCA travellers the best possible fare – in fact we offer members the best value fares across Cook Strait full stop - we're also the only ferry offering Airpoints Dollars™. 
We offer full flexibility on all our NZMCA fares. If your plans change, you can change your crossing for free right up until one hour before your sailing. And you can change it as many times as you like up to 12 months from your original travel date.
You'll love our warm Kiwi hospitality and enjoy free movies and WiFi, comfortable seating and a delicious menu of fresh locally sourced food, wine and coffee. Or for an extra level of comfort, try one of our private ensuite cabins. We offer a choice of single, double, twin and family cabins complete with linen. Perfect if you want to get some rest before you head off on the next leg of your adventure. We even have an overnight sleeper service on week days from Wellington to Picton so you can sleep while we sail.
Simply use promo code MOVANNERS when you book online or call our friendly, local customer service team on 0800 844 844. Show our team your NZMCA membership card when you check-in. If not presented, standard fares will be charged.
Off-peak rates apply for travel from 11 January to 19 December and peak rates apply for travel from 20 December to 10 January.
Fare Type

Flexi Off Peak Rate

Flexi Peak Rate

Adult/Senior

$42

$45

Child

$20

$25

Car, ute or van up to 7m

Each extra 0.5m

$111

$25

$115

$30

Campervan/Motorhome up to 7m

Each extra 0.5m

$126

$25

$132

$30

5th wheeler up to 7.5m

Each extra 0.5m over 7.5m and up to and including 9m

5th wheeler over 9m and up to and including 12.5m

Each extra 0.5m over 12.5m

Please measure the total length of your 5th wheeler from the front of your ute/truck to the back of the 5th wheeler unit.

$151

$25

$222

$25

$160

$30

$234

$30

Caravan up to 7m

Each extra 0.5m

$111

$25

$117

$28

Trailer up to 5.5m

Each extra 0.5m

$112

$23

$115

$30

Motorbike up to 2m

$39

$45
The rates above include GST.
Terms and conditions:
Members must show their NZMCA membership card with photo ID when they check-in. If not
presented, standard Flexi fares will be charged.
Discounted passenger fares available for travel with or without a vehicle.
A maximum of six passengers in one booking.
NZMCA discount only eligible for bookings that include a minimum of one NZMCA member.
NZMCA discounted vehicle pricing is applicable on member vehicles (including towed vehicles)
only.
Fares are fully flexible and 100% refundable year-round, up until 1 hour prior to sailing. Full Flexi
fare terms and conditions can be viewed here; fare types
This offer is not available in conjunction with any other offer.
The offer can only be redeemed for bookings made direct through the Bluebridge passenger
service call centre, passenger terminal or website. It cannot be redeemed for StraitNZ Bluebridge
freight bookings or bookings made by third parties (affiliated agents of Bluebridge).
These special fares are not valid when transporting livestock or commercial goods. Email freight.wellington@straitnz.co.nz or call 0800 162 322 for a quote
To book enter or quote the promo code MOVANNERS online at www.bluebridge.co.nz or via the
customer service centre on 0800 844 844.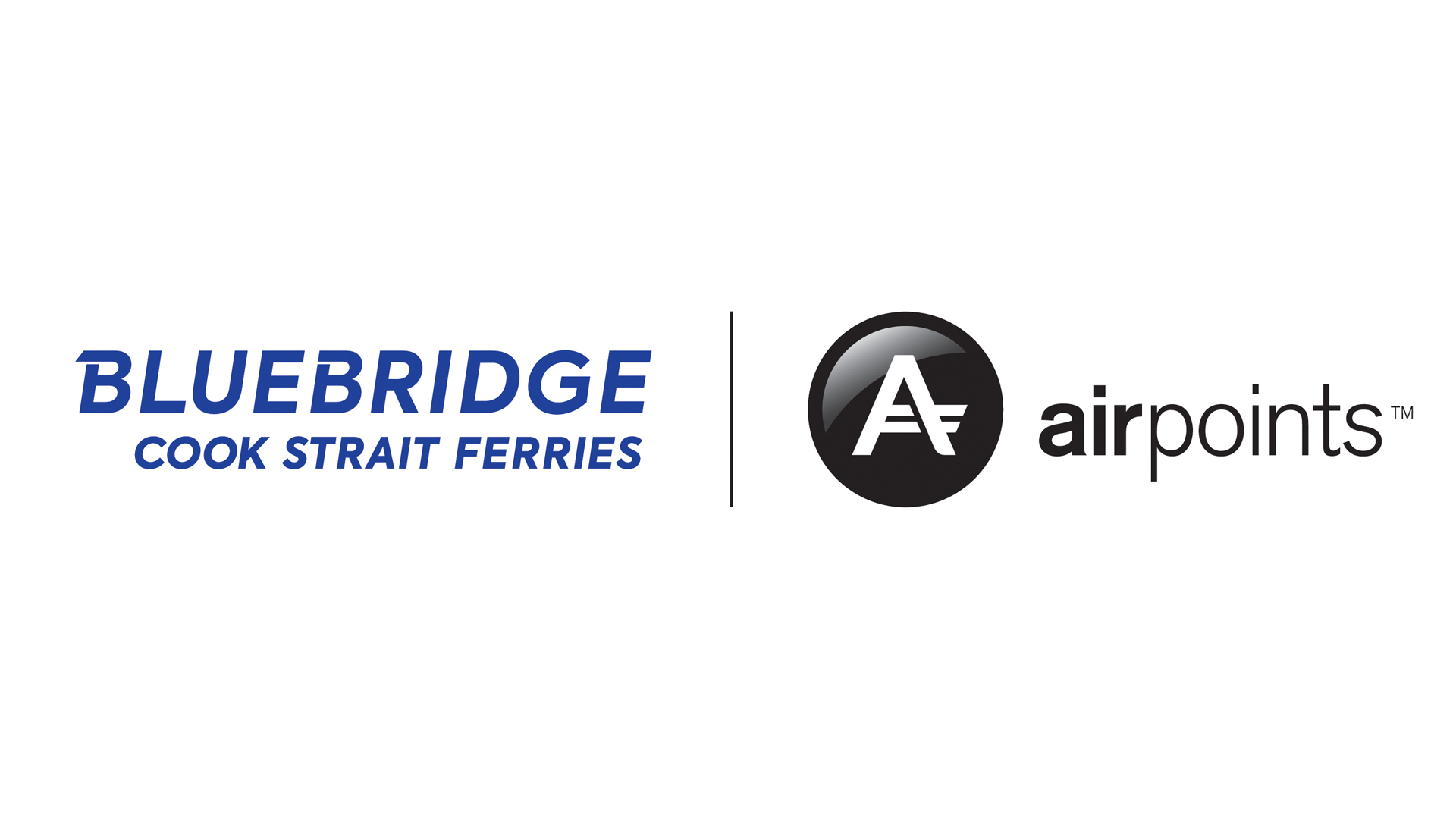 Airpoints
Bluebridge is Air New Zealand's first and only Airpoints ferry partner. NZMCA members can earn Airpoints Dollars every time you sail the Strait with us.
Simply enter your Airpoints number in the field provided and make sure your booking name matches your Airpoints account name. If you're calling our customer service team, give them your Airpoints and account name and they'll add it to your booking. Or if you have a 'My Bluebridge' profile, you can log in, enter your Airpoints number in the field provided and your Airpoints number will be added for all future bookings.
You'll earn one Airpoints Dollars for every $75 spent on a ferry booking and your Airpoints will be credited once the sailing is completed.